This Is The Brand New Apple TV 4K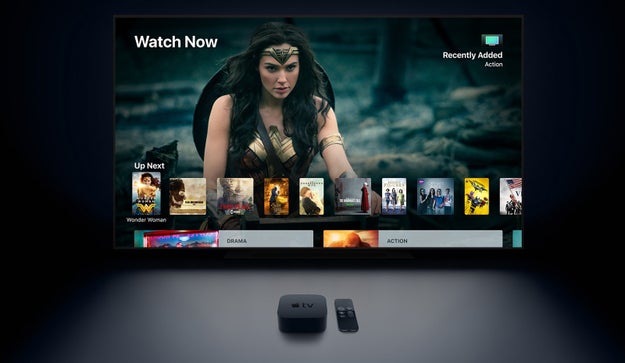 Apple
Apple has announced a brand new version of the Apple TV called Apple TV 4K that will let you play back 4K HDR video, which will provide significantly better video quality than current high-definition video.
The Apple TV's cheaper rivals — Google's Chromecast, Amazon's Fire TV, and the Roku — have been offering 4K HDR playback for some time now, but both 4K content and televisions that support the new standard have only started going mainstream in the last year or so. Apple's been in talks with Hollywood to bring 4K content to the iTunes Store, and if you own any high-definition movies or TV shows on iTunes, it will automatically upgrade them to 4K HDR versions at no additional charge.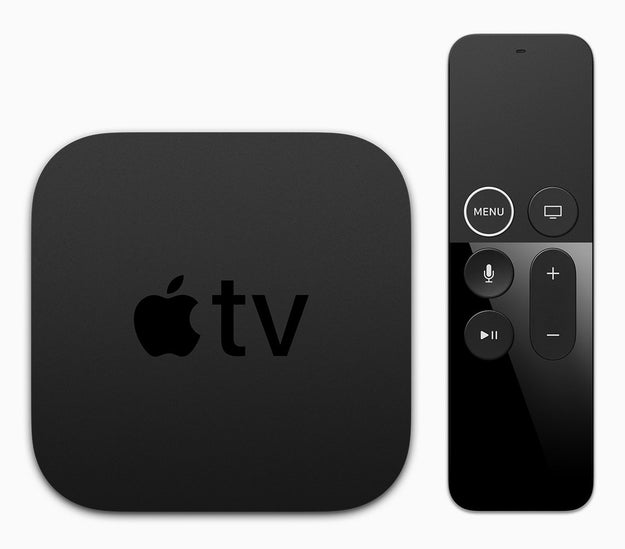 Apple
To handle the higher resolution video, the new Apple TV 4K has an A10X fusion chip — the same chip that powers the iPad Pro — that's twice as fast as the chip in the last Apple TV, and provides four times its graphics performance, claims Apple.
Apple's also upgrading tvOS, the software that powers Apple TV with a dedicated Sports tab that will change games depending on the season. You'll also get notifications when your favorite team is playing.
The new Apple TV will cost $179 and will be available to order on September 15. It will be available on September 22. Make sure your TV supports 4K HDR and you have a fast enough internet connection to stream 4K content before you head over to the Apple Store.
Similar Posts
15 Packaged Low-Carb Snacks That Are Actually Delicious
Cut the carbs, keep the flavor. We hope you love the products we recommend! Just so you know, BuzzFeed may...
The Secrets To Being Tom Brady Are Pricey Supplements, No Tomatoes Or Fries
Yes, there's the avocado ice cream. And the fact that on Sunday he may have "put up the best passing...
If People Love You For Your Saddest Songs, How Can You Be Happy?
Gisela Schober / Getty Images Just as Fleetwood Mac's Rumours radically changed notions about the porous layer between popular art...