Aquarians need TV shows as complex, weird, and brilliant as they are.
The End of the F***ing World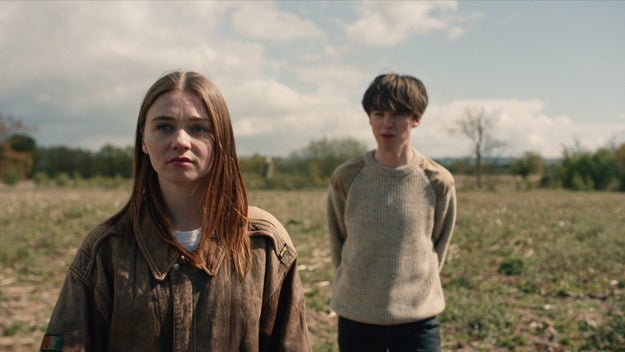 Netflix's new original series, which originally premiered on Channel 4 in the UK in 2017, is — like Aquarians — hard to define. Aquarians will appreciate the macabre humor, fast pace (all eight episodes run about 20 minutes), and relate to Alyssa (Jessica Barden), the intelligent and brash outsider who becomes the show's beating heart.
Available on: Netflix
Courtesy Of Netflix
Fleabag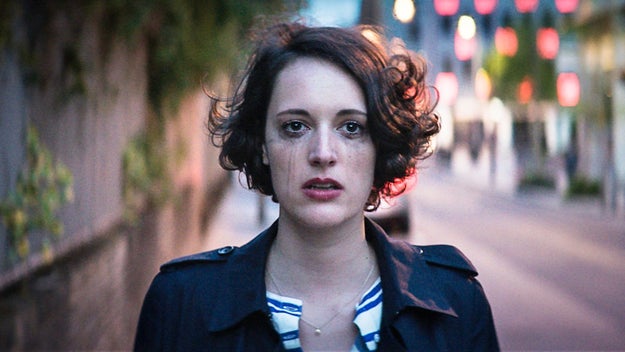 Phoebe Waller-Bridge isn't an Aquarius, but two of her original shows appear on this list because SHE SHOULD BE. Fleabag, based on Waller-Bridge's 2013 one-woman play, hilariously (and poignantly) tackles a whole slew of taboo subjects — anal sex, one-night stands, suicide, and porn, to name a few. Aquarians will love the boundary-pushing writing, and likely find a kindred spirit in the show's restless, hilarious, secretly sensitive lead.
Available on: Amazon
Courtesy of Amazon
Lovesick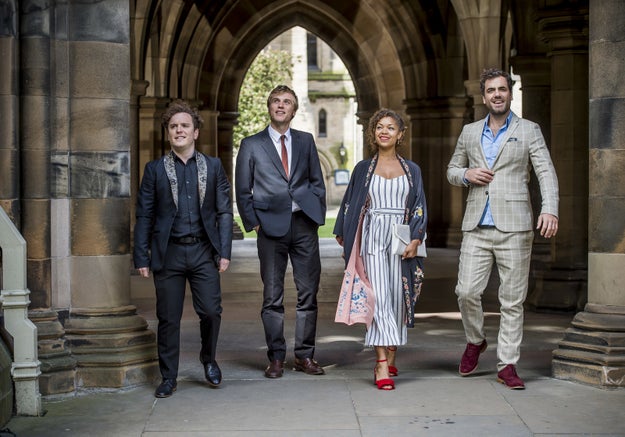 Though they'd never admit it, Aquarians are secretly very romantic people. Sure, they cover it up with lots of witty one-liners and other charming deflections, but they're all gooey underneath that tough exterior — much like Evie (Antonia Thomas) and her friend/soulmate Dylan (Johnny Flynn) on Lovesick. The series is a fresh and irreverent take on the classic romantic comedy format, and Aquarians will love how it cleverly bucks tropes and keeps the viewer guessing.
Available on: Netflix
Alan Peebles / Netflix
Slings & Arrows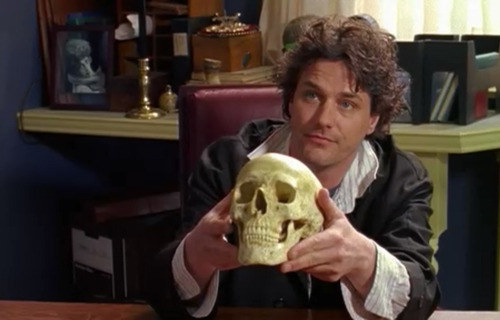 Whether you're a theater nerd or not, this Canadian show about a fictional Shakespearean festival is tailor-made for imaginative Aquarians. It's all about artistic integrity, losing yourself in the creative process, emotional unavailability, and pursuing what you love despite the odds.
Available on: YouTube
Movie Central
Riverdale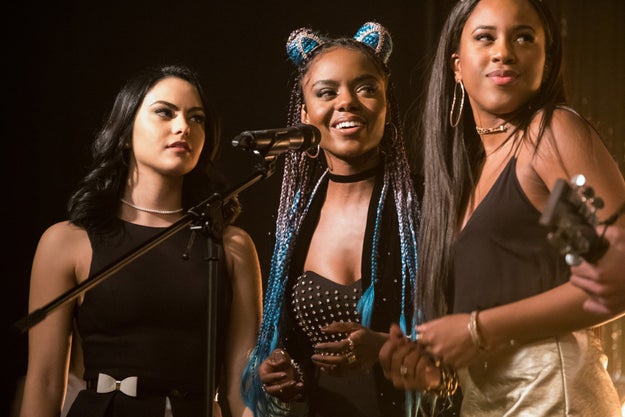 Riverdale has really found its groove. The show finds (and leans into) a fun, campy tone. Aquarians will love the gorgeous art direction, self-referential humor, and every sassy word that comes out of Veronica Lodge's (Camila Mendes) mouth.
Available on: Netflix and The CW
Courtesy of CW
The Office (UK version)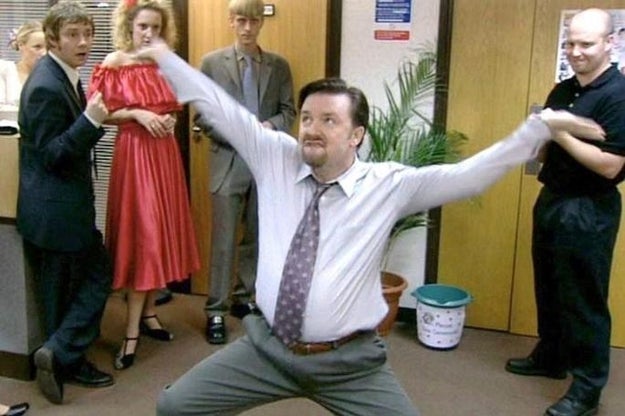 Yes, everyone loves the American adaptation of The Office, but every Aquarian should check out the original UK version of the show that started it all. It's dry, awkward, charming, and incredibly intelligent — all traits that Aquarians share.
Available on: Hulu
BBC
Legion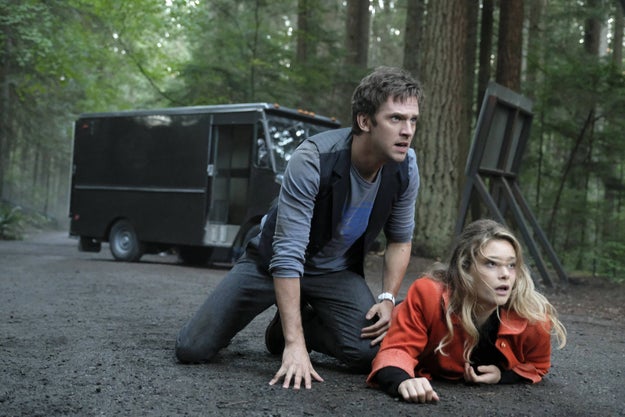 This X-Men property isn't like any other story in the franchise — it's much more sinister. Legion doesn't follow a typical superhero formula, but typical stories tend to bore Aquarians. The often non-linear origin story delves into mental health and the scary side of superpowers. It also features Aubrey Plaza in Beetlejuice-esque makeup and tailored suits, so please, dive in.
Available on: Hulu
Michelle Faye / FX
BoJack Horseman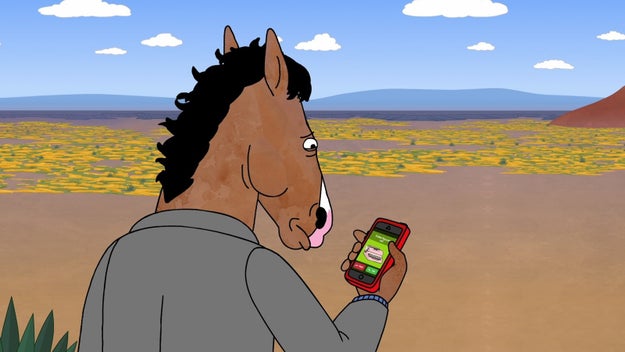 BoJack, like every Aquarian ever, uses humor to deal with the most depressing parts of life. Aquarians will feel a natural kinship with the show's melancholy lead, and feel drawn to the show's overall sharp and uncomfortably observant writing.
Available on: Netflix
Netflix
Veronica Mars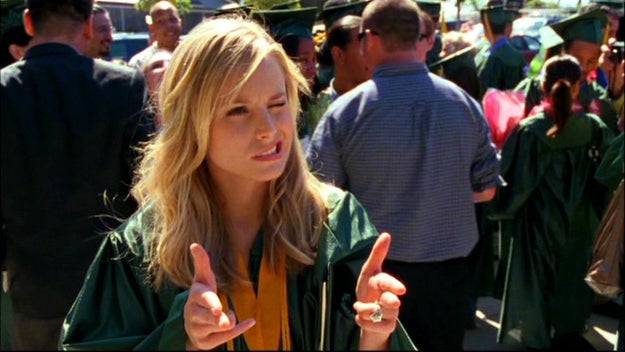 Aquarians are generally pretty charming and tend to get along with everyone, but they always feel like outsiders — especially in group settings like, oh, high school. Enter Veronica Mars, teenage private investigator and outsider extraordinaire. Precocious, ambitious, and wildly intelligent, she's like a poster child for Aquarians everywhere.
Available on: go90
The CW
Sweet/Vicious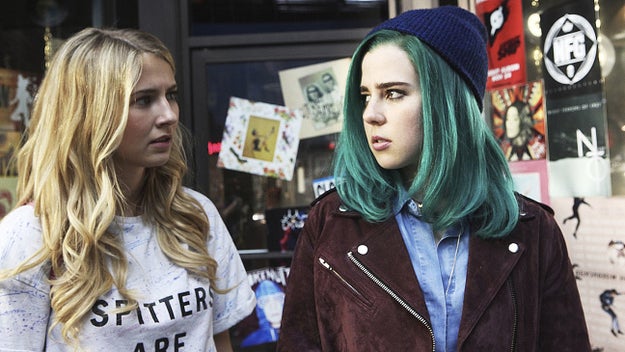 This painfully short-lived MTV buddy comedy — the show was cancelled after a brilliant 10-episode first season — is all about embracing a cause and finding unexpected comfort in others. Rebellious Aquarians will love the show's spirit, and relate deeply to going against the grain and fighting for what's right.
Streaming on: MTV
MTV
Six Feet Under
This HBO dramedy about The Fishers, a dysfunctional family who own a funeral home, is wholly original. Aquarians should watch this with their nearest and dearest so they can share all their brilliant and nuanced thoughts on the afterlife following each episode. Get ready to find a new fictional friend in Claire (Lauren Ambrose), the youngest Fisher, who has all the eccentricities of a true Aquarius.
Streaming on: Amazon
HBO
Veep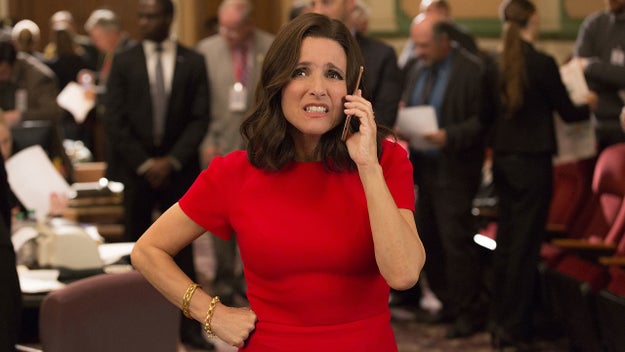 Aquarians natural tend toward political activism, so Veep will offer an apt and welcome reprieve from the current environment. It's truly one of the best-written comedies of all time, and clever Aquarians can appreciate a crisp and well-executed satire.
Streaming on: HBO GO
HBO
Firefly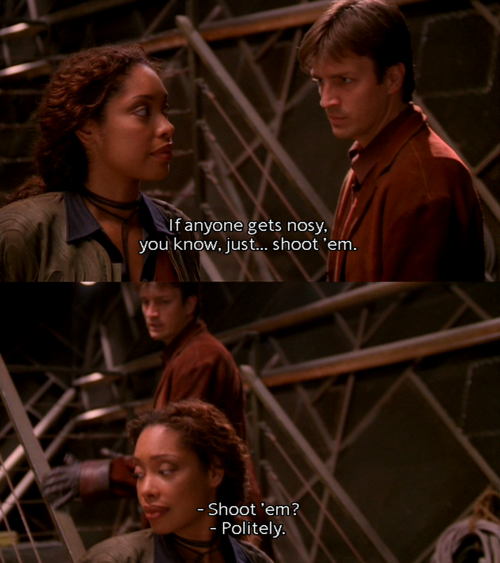 Joss Whedon's infamously cancelled sci-fi cowboy show lives up to the hype. Aquarians will dig the quippy one-liners, space-Western costumes, and find Captain Mal's cool aloofness all too relatable. Binge all 15 episodes in one weekend.
Available on: Hulu
Fox
Party Down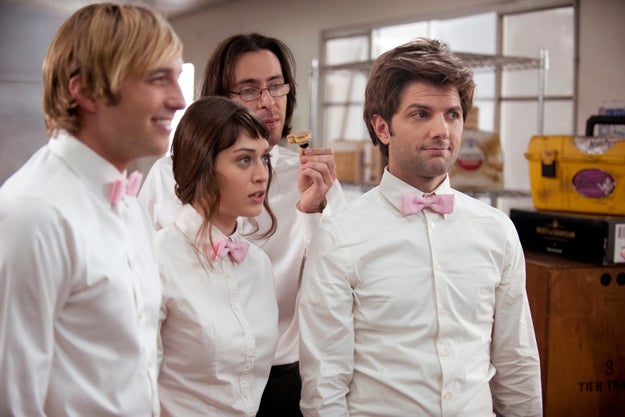 All Aquarians should watch this show, but especially West Coast Aquarians. Zany and cheeky, this show about a group of misfit caterers serves up Lizzie Caplan's sardonic charm, Adam Scott's winning Everyman schtick, and Jane Lynch's reliably acidic delivery.
Available on: Hulu
Starz
Arrested Development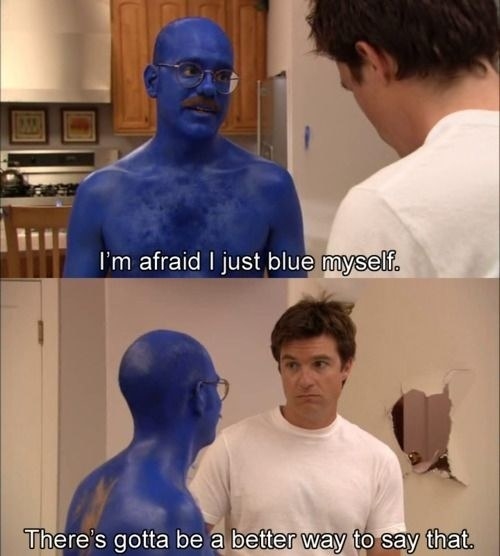 Even Aquarians, the geniuses of the Zodiac, will have to focus to keep up with the layered comedy in this show. Full of callbacks, one-liners, and witticisms so quick you'll miss them if you blink, watching early episodes of Arrested Development is like an exercise in comedy agility. And Aquarians are always up for a challenge, right? Right.
Available on: Netflix
Fox
True Blood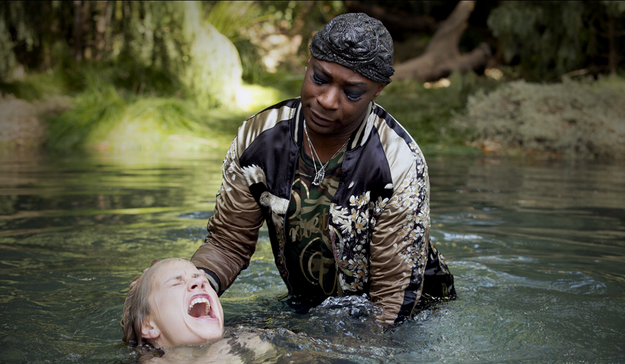 Quirky, sexy, and with a healthy dose of camp, True Blood is a fun, wild ride. Aquarians will love the show's tone, Sookie Stackhouse's (Anna Paquin) willful independence, and everything about Lafayette (Nelsan Ellis).
Available on: HBO GO
HBO
Crashing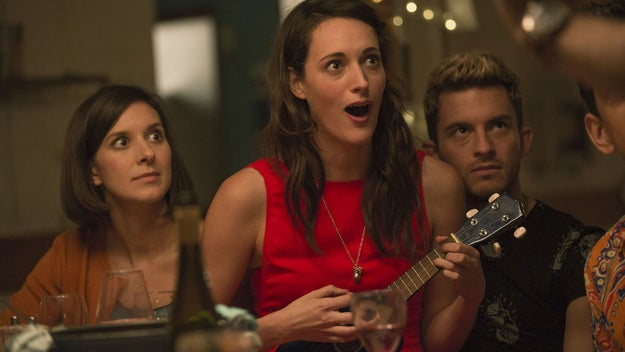 The second Phoebe Waller-Bridge show on the list, Crashing is an ensemble show that's lighter fare than Fleabag, and flows more like a romantic comedy. Every Aquarius under the sun will relate to Lulu (Waller-Bridge), the ukulele-wielding, free-spirited best friend who can't talk about her true feelings without cracking a joke. And you can finish the six-episode season in a day.
Available on: Netflix
Netflix
Marvel's Jessica Jones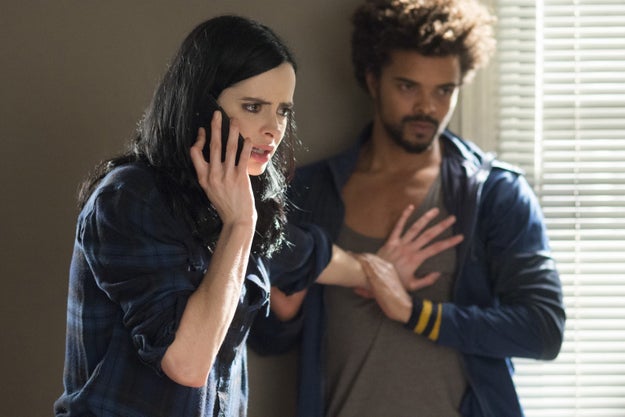 Jessica Jones is a gruff, observant private investigator who sees people for who they are. She also just happens to be a very reluctant superhero. Aquarians will relate to her penchant for words, inability to embrace her own talents, tendency to keep the people she cares most about at arms' length, and her quiet but true loyalty.
Available on: Netflix
Myles Aronowitz / Netflix
The Marvelous Mrs. Maisel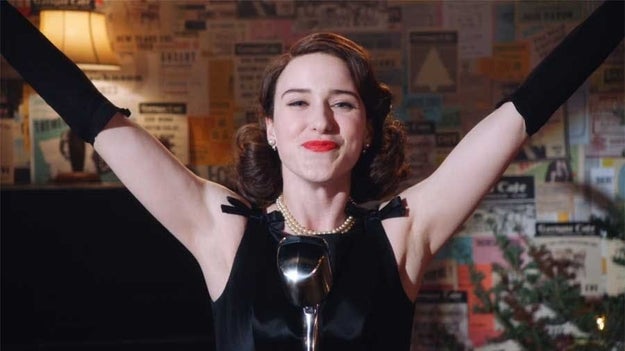 Amy Sherman-Palladino's signature rapid-fire dialogue, wealth of pop culture references, and flair for the theatrical will delight any Aquarius. Midge Maisel (Rachel Brosnahan) is a hero for the ages, and mirrors the Aquarian tendency to seek constant mental stimulation.
Available on: Amazon
Amazon Studios
You're the Worst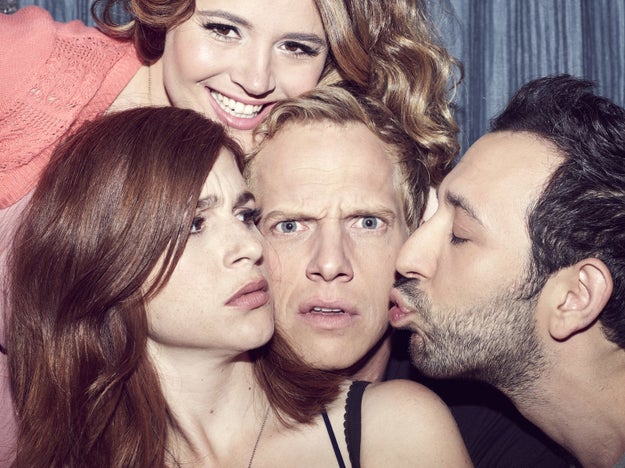 While Aquarians are often allergic to sentimentality, they do value genuine and realistic love stories. You're the Worst is all about falling in love despite not really believing in love, and what it means to truly let your guard down. Basically, it's a story about Aquarians falling for Aquarians.
Streaming on: Hulu
Autumn de Wilde/FX
The Leftovers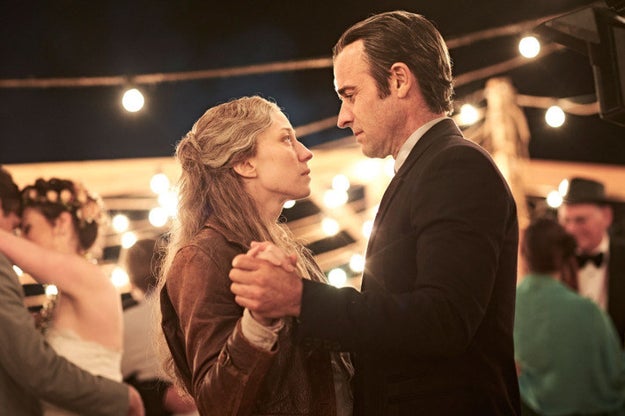 If Aquarians hate one thing, it's predictability. As deep thinkers, they appreciate art that subverts the norm — and there's nothing normal about The Leftovers. Heartbreaking, warm, and often jarring, this show will make even the most intellectual Aquarius think long and hard about love, life, and what comes after death.
Available on: HBO GO
HBO