No juice press or detox tea required. Just cleaning products and motivation.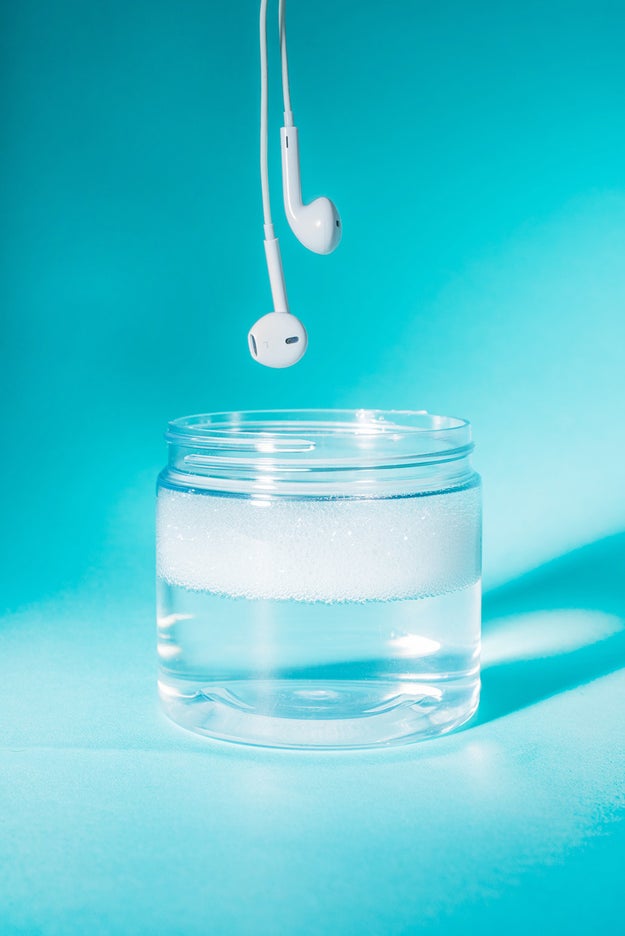 No, we aren't talking about juice cleanses. We're talking about literally cleansing some of the germiest places and items in your life.
Germs include bacteria, viruses, and fungi, and they're everywhere. We have germs on our skin and inside our bodies, and most of them are harmless. Actually, we need some germs, like the "good bacteria" on our skin and in our gut, to stay healthy. So we aren't trying to make you a germaphobe. But you should limit exposure to pathogens, or germs that can cause disease (think: E. coli, Staphylococcus aureus, salmonella, norovirus).
You can generally avoid them by maintaining proper hygiene, such as washing your hands. However, pathogens can also accumulate on surfaces or items you use every day that are way less obvious than, say, your toilet seat. Actually, there's a good chance you've never ever cleaned some of the things on this list. And if you're not cleaning things the right way or enough, pathogens could get to levels that can make you sick. But regardless, it's still a good idea to deep-clean these items every now and then. So let's get to it!
Kate Bubacz/Buzzfeed
Clean your dirty earbuds or in-ear headphones.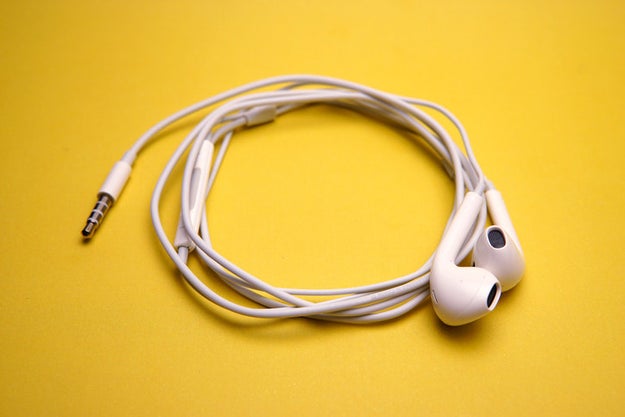 The wax covering your dirty earbuds is harmless, but it can make the inside part sticky so it traps more germs. This makes it easier for your earbuds to pick up bacteria from the surfaces they touch — like the inside of your bag, the gym floor, or that communal cafeteria table. When you pop the earbuds back in, you could be introducing new germs — and the inside of your ear is the perfect moist, warm place for bacteria to live. Bad earbud hygiene can increase the risk of ear infections and pimples or boils, BuzzFeed Health previously reported.
So if you've never cleaned your earbuds, now is the time. You should pick or clean off the waxy residue first, then just wipe the earbuds down with a cotton ball or Q-tip lightly dampened with disinfectant or rubbing alcohol. Just don't use too much liquid, to avoid damaging the wiring inside. If you want to keep them clean, do this every week or two.
Banar Fil Ardhi / Getty Images / Via gettyimages.com
Wash out your reusable water bottle.
Do you have a reusable bottle sitting on your desk or bedside table that you just keep filling up with water over and over again without washing it? It's probably pretty nasty in there. Bacteria can accumulate in the bottle — especially on the mouth where your lips touch it — and form a slimy biofilm. Sharing it makes things even worse. And don't even get us started on the water bottles with the mouthpiece valve thing — just peek inside there if you've never cleaned it and you might see mold everywhere.
Ideally, you should wash your water bottle every few days, but if you can remember to do it once a week, that's a good start. You can clean it with hot water and dish soap, and use a brush with a long handle to get inside there.
There's also a special bottle-cleaning brush with attachments to scrub all those hard-to-reach places.
Clean your computer keyboard.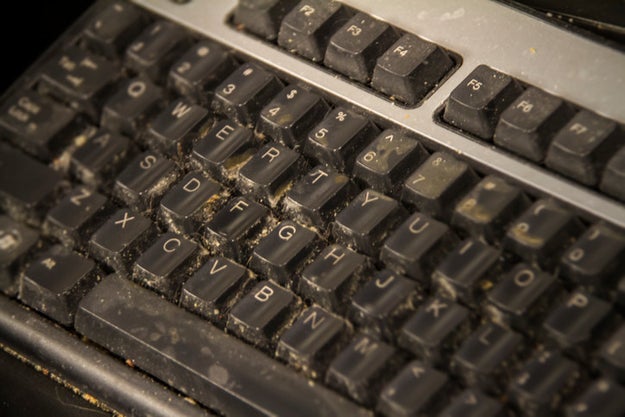 Think about it: You probably touch your keyboard hundreds of times every single day. If you are sick or forget to wash your hands after using the bathroom, those germs will end up all over the keys. So your keyboard could be covered in bacteria (like staph, E. coli, or strep) that will go back on your hands even after you clean them. It's a vicious germ–hands–keyboard cycle.
The best way to sanitize your keyboard is to use a microfiber cloth that's lightly dampened with a disinfectant solution or a disinfectant wipe (just wring out most of the liquid first) and gently wipe the keys down. Always turn your computer or wireless keyboard off first and use compressed air to get rid of any big crumbs or particles. You can do this cleaning routine every two weeks or so, but cleaning too often or vigorously could damage the coating on the keys.
Melinda Podor / Getty Images / Via gettyimages.com
Wash the pillows you sleep on.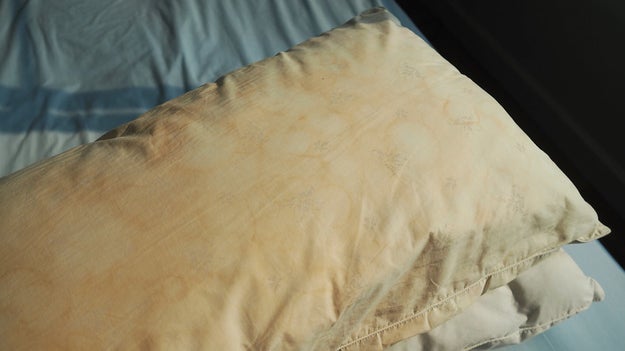 We aren't just talking about your pillow cases — you should actually wash your entire pillow to get rid of dust mites, dust mite poop, and moisture that allows fungi to grow. These things aren't going to kill you, but they aren't good for you to breathe in every night, especially if you have allergies or asthma, BuzzFeed previously reported.
You can wash your pillow according to the instructions on the tag. If you removed the tag, most pillows (except foam) can be throw in the washer and dryer — just opt for the gentle washing cycle and tumble dry on low heat. Ideally, you should wash your pillows once every six months. But if you're just washing them now for the first time in literal years, you're still off to a good start.
Ieang / Getty Images / Via gettyimages.com
Clean out the bottom of your toothbrush cup.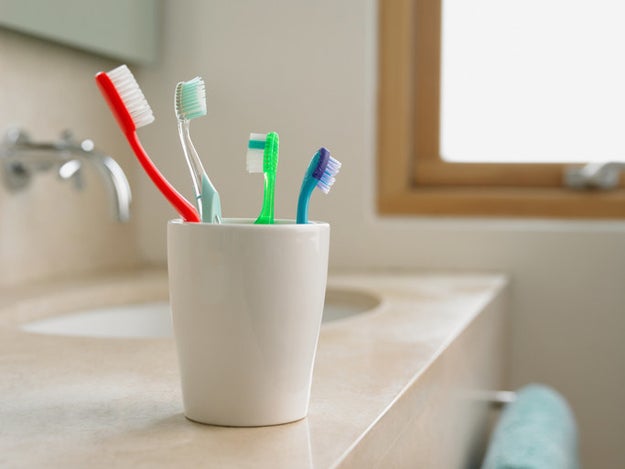 If haven't cleaned your toothbrush holder or cup in a while, we dare you to peek at the bottom. It's like a reservoir for bacteria, mold, and mildew. Even though the end of the toothbrush that's touching the bottom of the cup doesn't go in your mouth, it's still pretty gross to let all that gunk accumulate in there.
Cleaning a toothbrush cup is very easy — just scrub it with hot water and dish soap and then fill it with hydrogen peroxide and let it sit for an hour, then rinse. You can do this every week or two, or however often you want.
Image Source / Getty Images / Via gettyimages.com
Soak your shower head in vinegar.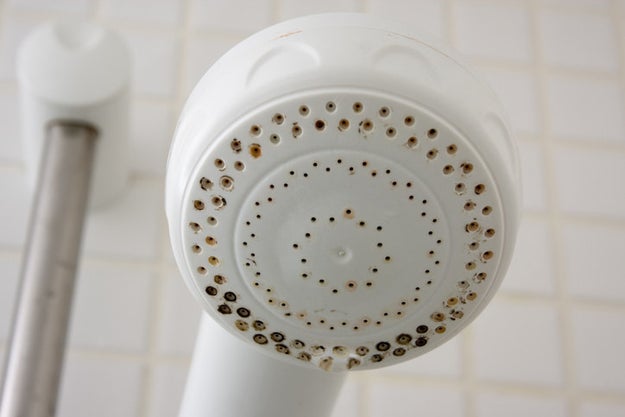 The inside of your shower head is not a pretty place. According to a study from the National Institutes of Health (NIH), the moist, warm environment inside the shower head allows a slimy biofilm to form, containing bacteria called nontuberculous mycobacterium. So that means when you turn the shower on, it can deliver a blast of aerosolized bacteria right into your face.
Fortunately, these shower-head bacteria probably won't harm the average healthy person. However, they can be risky for the elderly or people with weakened immune systems, asthma, bronchitis, or other lung disorders. So if you've never ever cleaned your shower head, 2018 might be the year to start.
Although the biofilm will eventually come back, it's still a good idea to clean your shower head every month or so. Cleaning is simple. First, you can scrub the outside of the outside of the shower head with a brush until it's visibly clean. Then, fill a plastic bag with vinegar and wrap it around your shower head and let it sit for a while.
Lleerogers / Getty Images / Via gettyimages.com
Replace your moldy shower curtain liner.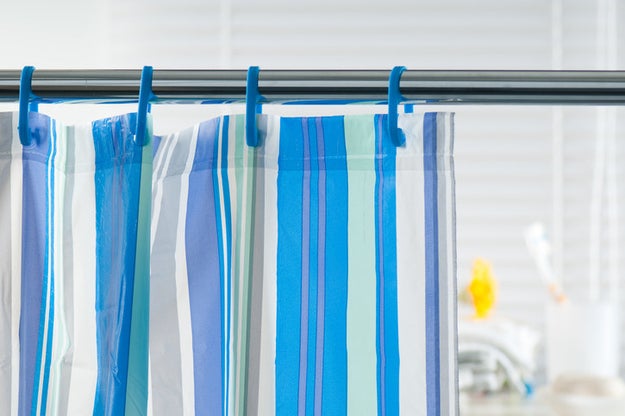 The warm, humid environment in your shower makes the curtain liner a perfect place for mold and mildew to grow. And unlike the rest of your bathtub, it doesn't get scrubbed or cleaned regularly. If you can see black or brown mold on there, that means there are probably millions of mold spores present.
Mold is everywhere and it won't kill you, but the spores can bother people who have allergies or asthma. Besides, it doesn't make much sense to have a moldy, slimy shower curtain in the place you use to get clean, right? If the liner is old or seriously discolored, just replace it. If it's still new or you don't want to toss it, you can try scrubbing it or soaking it in disinfectant.
Nikitabuida / Getty Images / Via gettyimages.com
Replace your loofah.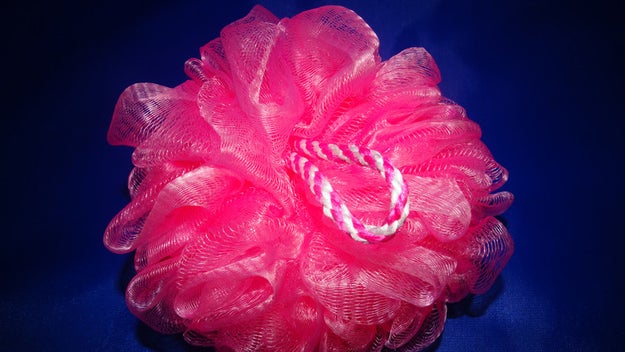 Germs love loofahs, it's as simple as that. "Your loofah accumulates germs, bacteria, and mildew like a kitchen sponge, but it's just less obvious," Dr. Michele Green, board-certified dermatologist, previously told BuzzFeed Health. Your loofah can pick up germs from both your body and from the surfaces it touches in the shower.
It probably won't make you sick, but washing up with a bacteria-laden loofah isn't great for your skin, especially if you already have acne or any open wounds. So if you've been using the same loofah forever, it's time to say goodbye and get a new one. It's hard to deep-clean a loofah so you're better off just replacing them every three months.
Anna Altenburger / Getty Images / Via gettyimages.com
Toss your dirty old kitchen sponge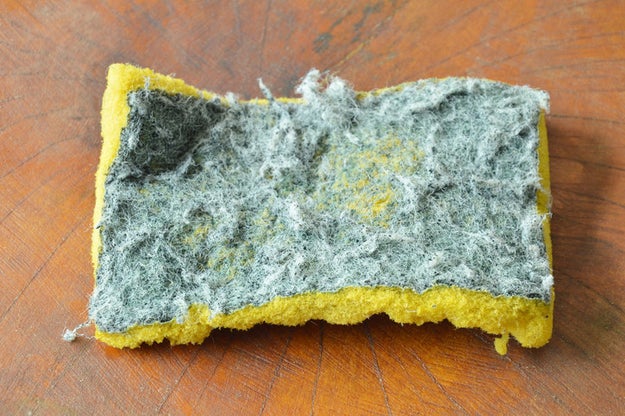 You know that shriveled, odd-smelling green and yellow thing on the corner of your sink? Toss that thing right in the trash if it's more than one month old or it smells (which means it should've been replaced a long time ago). The fact that sponges are often moist and warm makes them the perfect place for bacteria to grow. And all those holes and crevices are perfect hiding places.
You should replace your kitchen sponge every month (try buying them in bulk ahead of time) or switch to dish brushes, which are a better option. Oh, and maybe don't try that sponge-in-the-microwave cleaning trick unless you want to risk starting a small fire in your kitchen.
Pedphoto36pm / Getty Images / Via gettyimages.com
Soak your dish brushes in cleaning solution.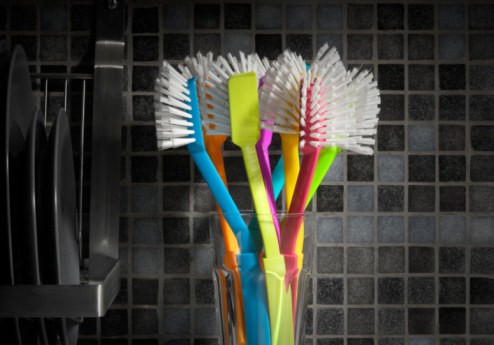 Brushes are more sanitary than sponges for cleaning dishes, but they can still get pretty nasty if you never clean them. Over time, food particles will get stuck in the bristles, allowing bacteria and gunk to accumulate. And have you ever noticed a weird pink stain at the bottom of the bristles? "That's actually a yeast called Serratia marcescens, which bacteria feed on, so it can grow like crazy," germ expert Kelly Reynolds, previously told BuzzFeed Health.
You should replace brushes that are older than one year, and if you see the pink stain, it's a sign you need to clean the brush or replace it ASAP. You can clean your brushes by soaking them in distilled vinegar for a few hours then rinsing clean. Do this once a month to prevent buildup.
Laurence Dutton / Getty Images / Via gettyimages.com
Sanitize the bottom of your drying rack.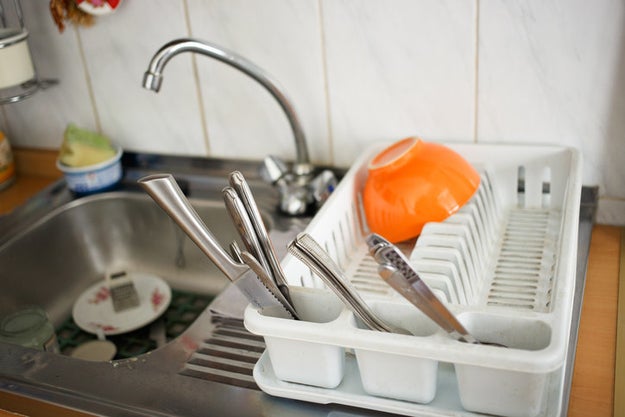 Drying racks are a great option for drying dishes and cookware because you don't need to dry everything with the same damp towel. However, the bottom of your drying rack still needs to be sanitized every once and a while. "Water collects in the bottom corners and the bottom of the cutlery section in the drying rack so mold and bacteria can grow quite easily," Reynolds previously told BuzzFeed Health. Who wants their clean dishes or cutlery sitting in a shallow bath of moldy gunk?
You can cleanse your drying rack by washing the bottom with hot soapy water then wiping it down with a disinfectant wipe. You can do this once a month to keep things clean.
Andrei Spirache / Getty Images / Via gettyimages.com
Scrub and sanitize the bottom of your kitchen sink.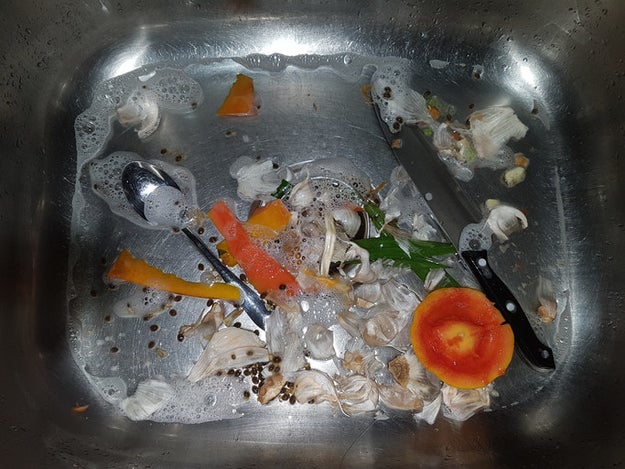 The bottom of the kitchen sink gets cleaned with the soapy water when you wash the dishes, right? No, not exactly. "People always forget about the bottom of their sink but it's one of the dirtiest places in the kitchen, almost as bad as the toilet," Reynolds previously told BuzzFeed Health. The surface of an uncleaned sink will develop a biofilm that could contain bacteria and other pathogens (especially if you rinse raw meat in there).
Since the kitchen sink is a place where you clean things you will eat on, you should keep it sanitized — simply running water in there won't kill the germs. You can clean your sink by scrubbing it with a disinfectant or by filling it with hot water and adding a capful or two of bleach and letting it sit for a little while (unless it's porcelain). And if you drop a cherry tomato in the sink, you'll definitely need to wash it again before putting it into your salad.
Tdh_teriz / Getty Images / Via gettyimages.com

BuzzFeed News