Powder isn't the only thing that can save you.
Everyone sweats!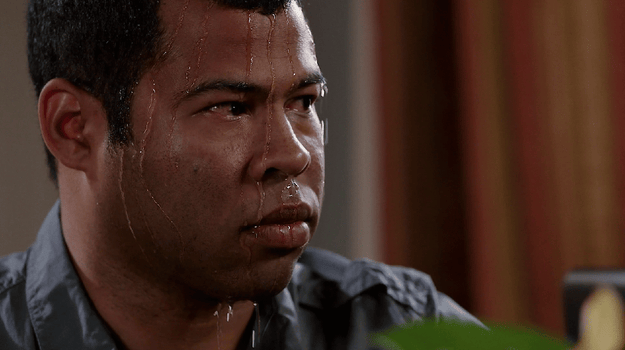 It's summer, which means BBQs, the beach, and, of course, sweating. The heat causes perspiration, no matter who you are or what body type you have. It's natural and just means your body is trying to cool down. But for some, it's a lot worse than others.
On the bright side, extreme sweating doesn't have to be something that disrupts your life or embarrasses you. That's why we spoke with Dr. Evan Rieder, an assistant professor of dermatology at New York University's Langone Medical Center, to get to the bottom of some strategies to combat sweating from your head to your toes.
Comedy Central
But first, what causes sweat? Your body has two types of glands, called apocrine and eccrine glands.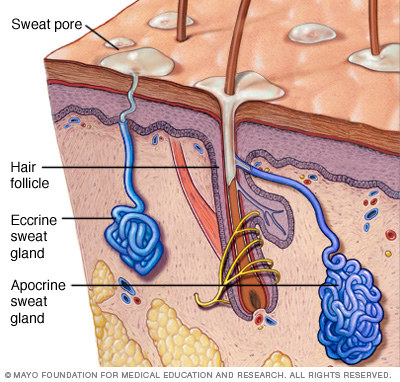 The eccrine glands are the sweat glands that cause you to perspire. They're located all over your body. When you sweat, the eccrine glands are trying to cool your body down. The apocrine glands are what cause the body odor you usually associate with sweating. Rieder says that "these glands usually kick into action during puberty and they are why we put deodorant in certain [smelly] areas."
You've probably used powder to fend off sweating, but if you overdo it you'll end up a cakey mess.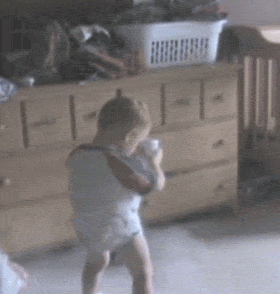 Rieder says that powder isn't the worst thing, but it's not particularly effective for extreme sweaters. It should be used sparingly.
An example of good places to use powder is, "in between folds of skin, and between the underside of breast and chests. Be careful, because when these areas get super sweaty, you can develop yeast and fungus and become a petri dish for bacteria," Rieder says.
There's a great anti-fungal powder called Zeasorb that's affordable ($4.50 on Amazon) and works wonders.
But also remember to talk to a doctor to see what's right for you.
ABC / Via giphy.com
"Natural" products aren't always better, either.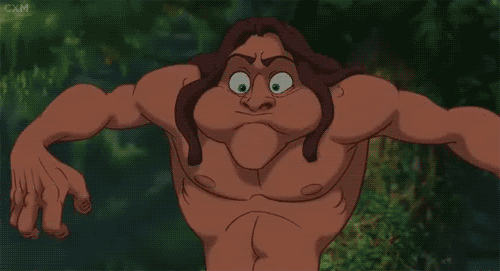 "Natural products aren't always better because they're something that is almost never regulated by the FDA," Rieder says. According to the FDA, "Cosmetic products and ingredients don't require FDA approval to be sold, unless there are color additives. Otherwise, the FDA relies on companies to do the test their products and ensure safety."
It's important to read ingredients lists, pay attention to labels, and do your research to see if a natural product will actually work for you.
Disney
---